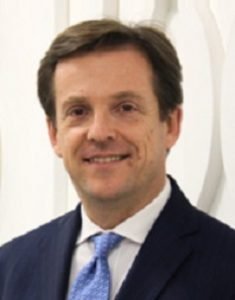 MR. ALESSANDRO GIULIANI
Managing Director
SDA Bocconi Asia Centre
Mr. Alessandro Giuliani, Managing Director of SDA Bocconi AC, Mumbai since its inception in 2012. Serial entrepreneur, built companies in Italy, Spain, China, and India. After graduating from Bocconi University in Italy with a thesis on Italian fashion designers in 1987 and a period of research in Luxury Fashion in Paris, started a fast career in Luxury Marketing with L'Oréal and CT Couture in Paris (France) for 3 years, with Head of Marketing for Ermenegildo Zegna in Barcelona (Spain) for 3 years, and Italy.
Founded the first Promotional Company ever in Italy, then the first Financial Marketing Company in Italy and in India. Extensively traded in textiles between China, India, and Europe, and then promoted a kids luxury fashion brand.
Sits on the Board of the Indian Chamber of Commerce in Italy (7 years) and of the Indo-Italian Chamber of Commerce in Mumbai (3 years). After advising Italian companies wanting to establish in India, he then promoted and launched Wonderchef, a joint venture with Sanjeev Kapoor, the Indian celebrity chef.
Promoted and launched SDA Bocconi Asia Center, the world's only offshore presence of 120 years old Università Bocconi (world's 8th business university by FT rankings), and its pan Asian hub.