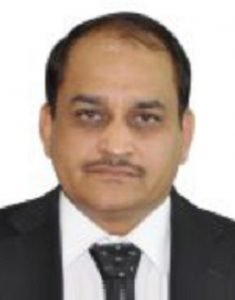 DR. RAJENDRA JAGDALE
Managing Director and CEO
Science and Technology Park
Dr. Rajendra P Jagdale, Ph.D. is a Director General of Science and Technology Park, a not-for-profit autonomous institute established by the Department of Science and Technology (DST), Government of India and it is hosted by the University of Pune. The Park acts as a bridge between industries and academia to make available resources and expertise from academia, research and development labs to industries.
Dr. Rajendra Jagdale was instrumental in making the Indian Universities 'Technology Database that showcases some of the emerging technologies and potential of researchers from Indian Universities. This database was made for the University Grants Commission, Govt. of India, and supported by UN-Asian and Pacific Centre for Transfer of Technology (APCTT). Dr. Jagdale is a trainer in Entrepreneurship and a mentor for several start-up companies and works closely with DST's Technology Business Incubation and Innovation Management Programs. His major areas of expertise are urban e-transformation using Science and Technology tools, IT open source and freeware, Intellectual Property Management and Technology transfer, Business incubation, and promoting Innovation-driven cluster development.
Due to his initiative Science and Technology Park developed and launched India's most robust GIS-based e-transformation called GISDA (GIS for Dynamic Administration).